Bentons Jewelry & Fine Gifts
Categories
Gifts & Specialty Items Jewelry
About
Goldsmiths specializing in custom fine gold jewelry for every style. Proudly made in Salado, Texas since 1970.
In a world full of replicas, we strive to make wearable works of art that are as unique as the client. Using various techniques from lost wax casing to forging, our philosophy is a part of every bespoke piece we make.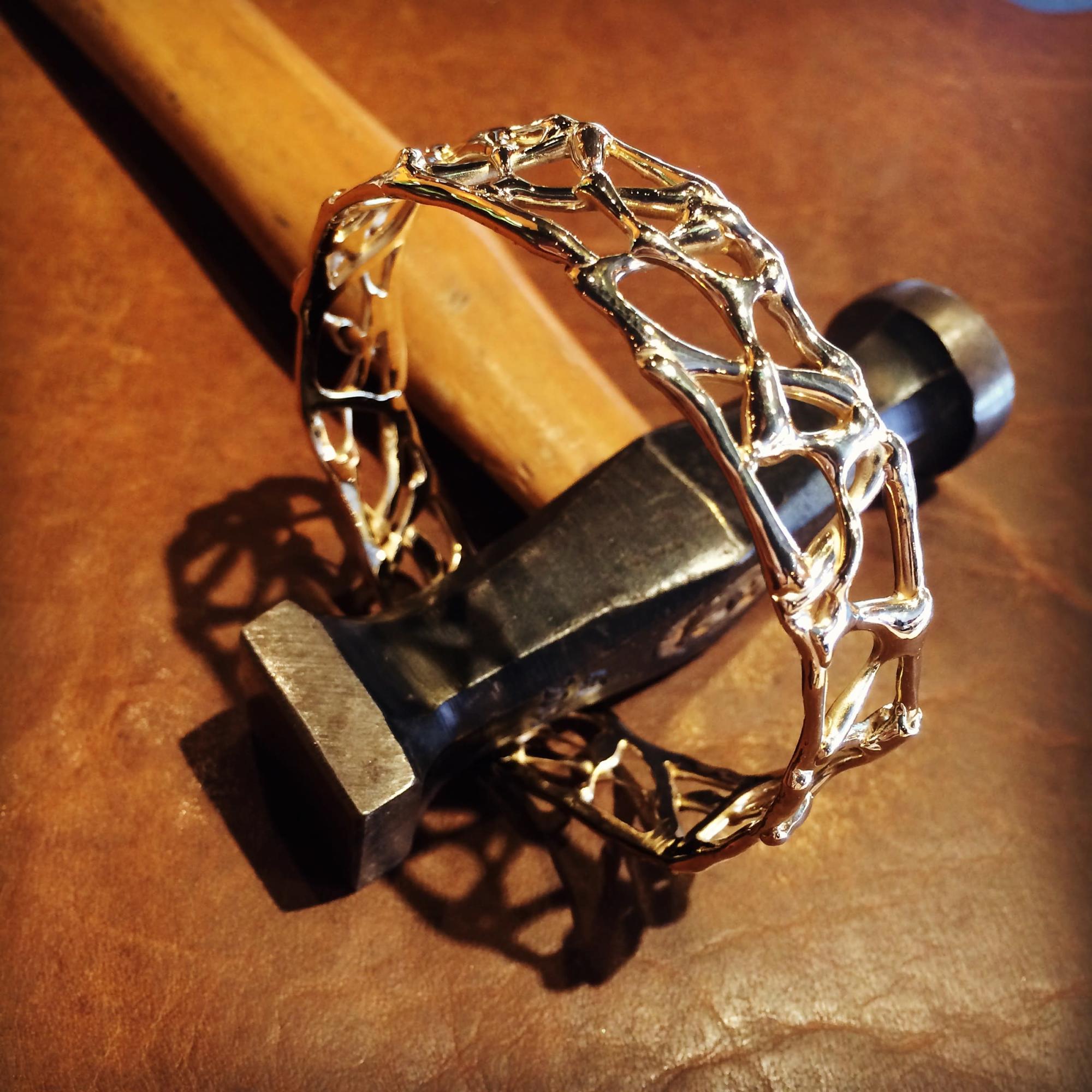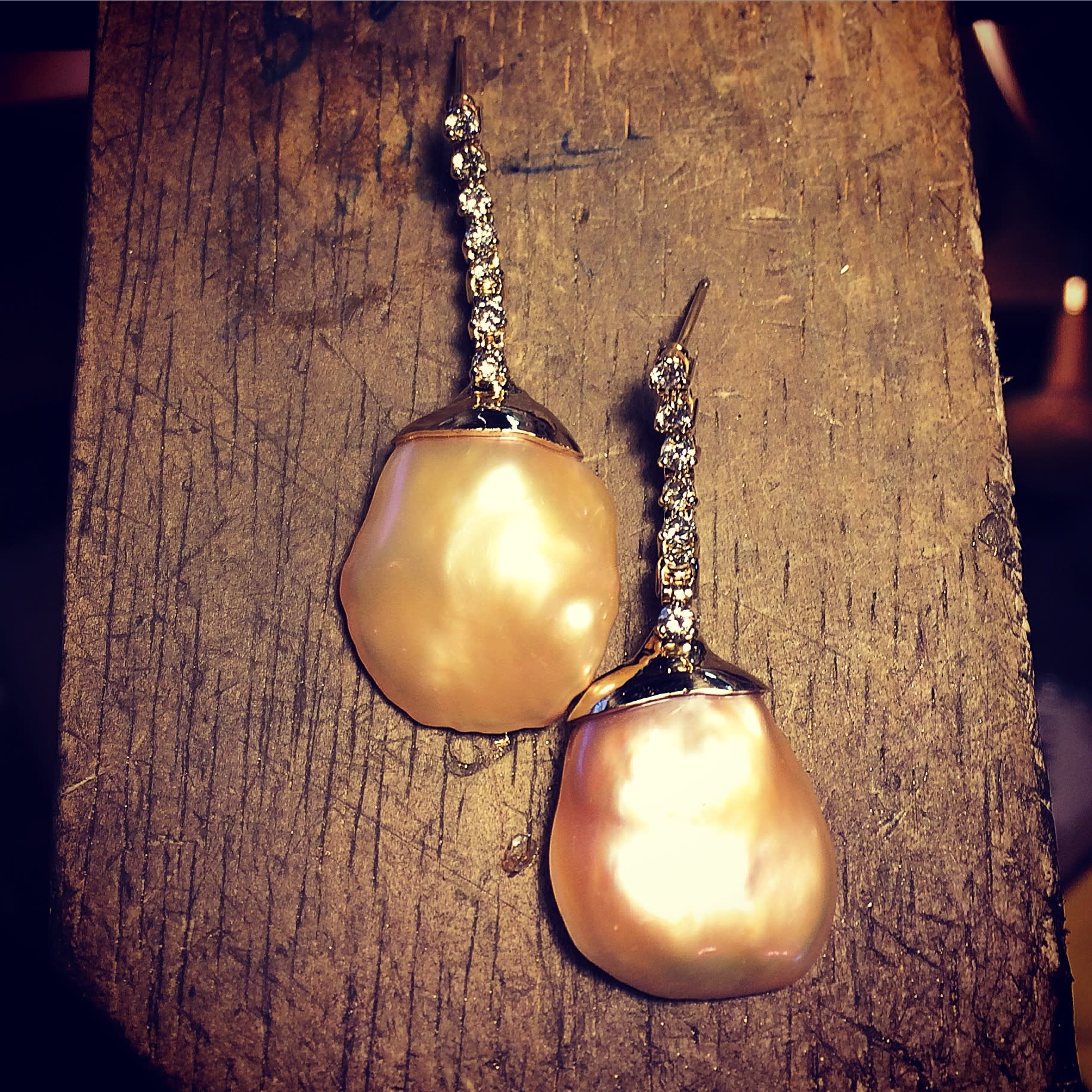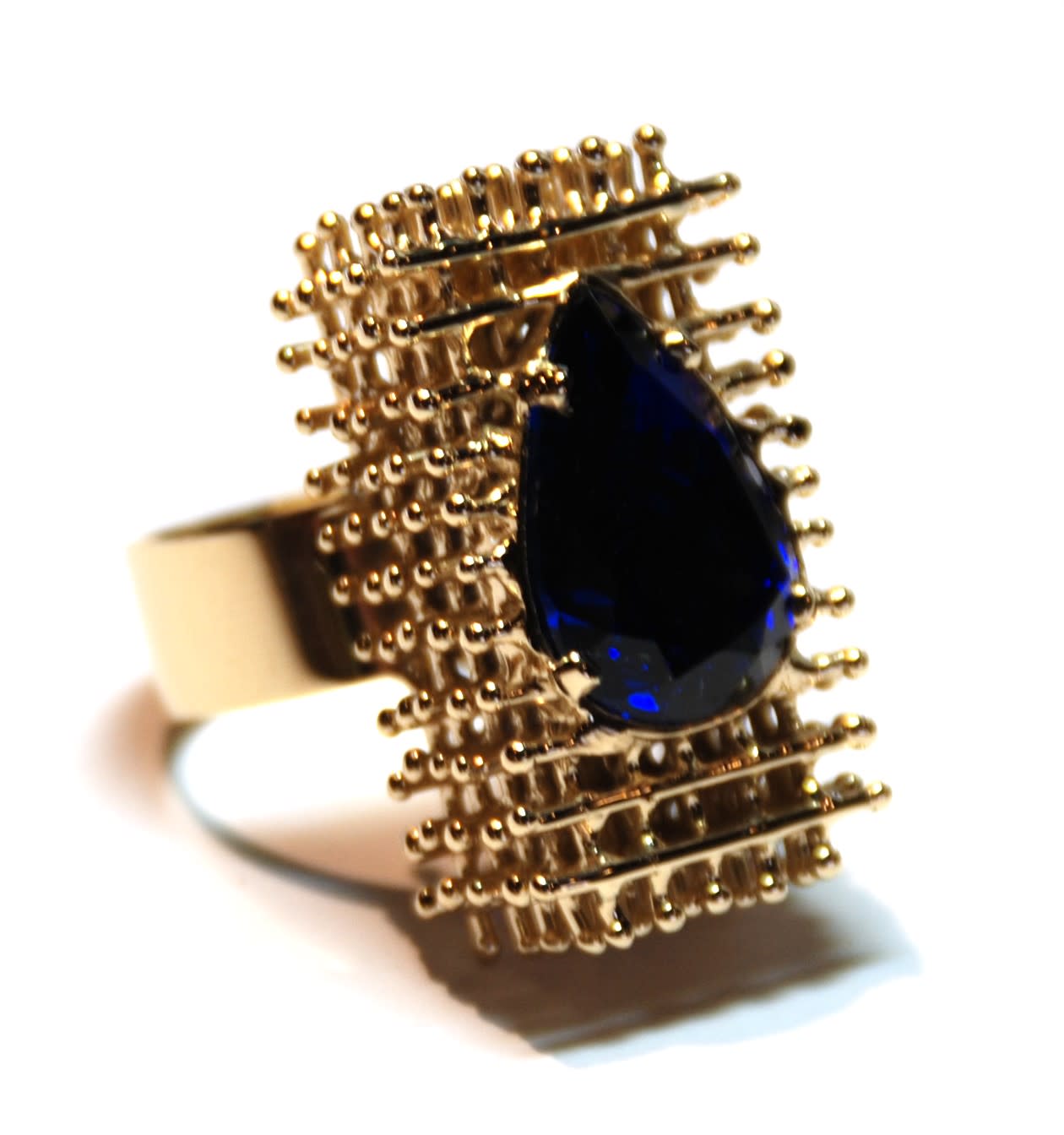 Click here to shop online!
---
What we do:
We specialize in custom fine gold jewelry. We can create a design with you from scratch using stones we have here in house or we could even repurpose your stones and gold into a brand new bespoke piece of jewelry! We also have many designs here in our inventory ready to go home with you today! Come in and try on different pieces and let's get started on your project soon!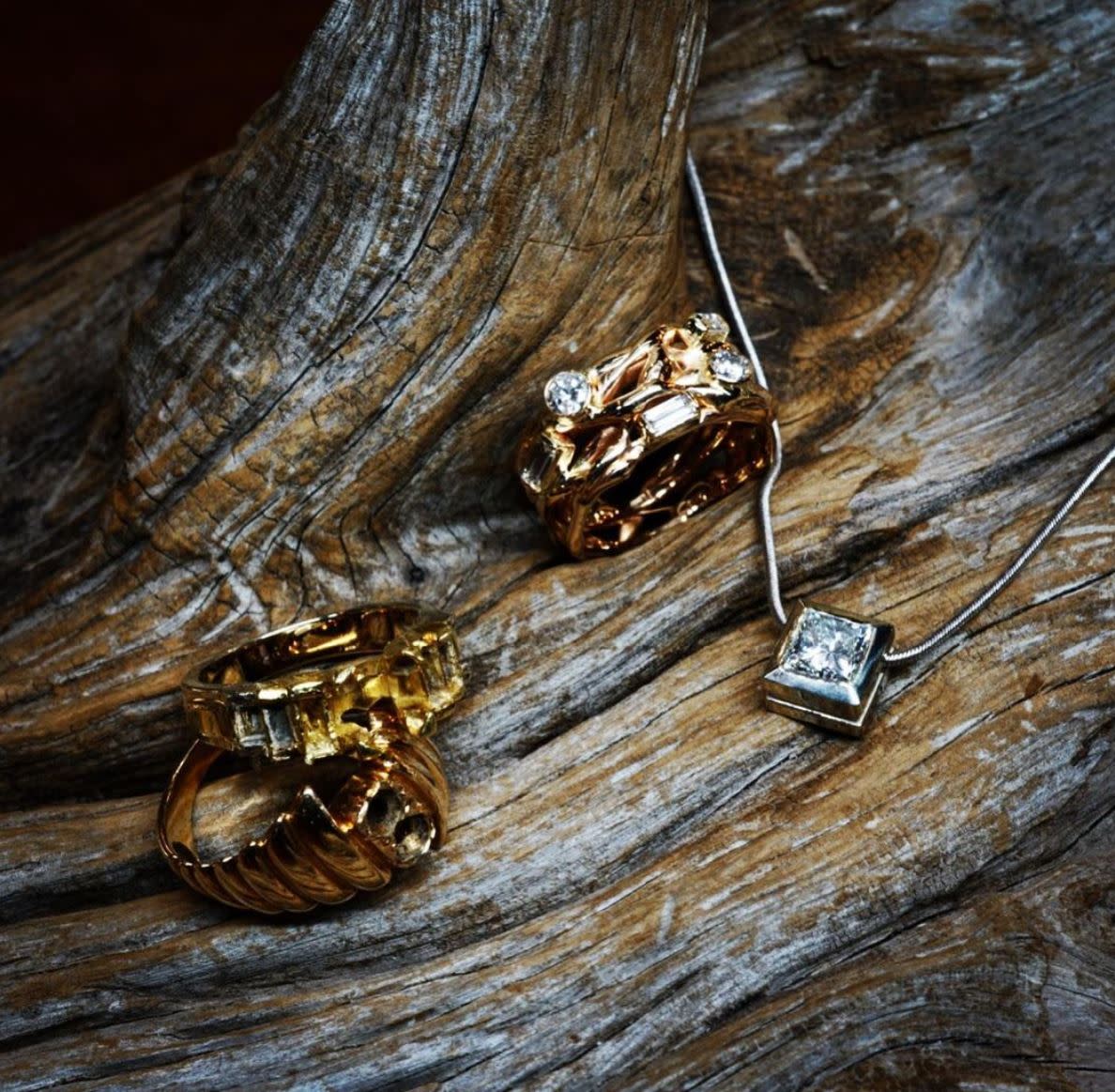 (An example of a design refresh we did for a client)
---
Our Story:
A little over 50 years ago, Jim Sim Benton started Bentons Jewelry after becoming familiar with the artistic community in Salado while exhibiting his art in the Salado Art Fair held every year in Pace Park. For half a century, Jim created beautiful fine gold jewelry serving patrons that became multi-generational!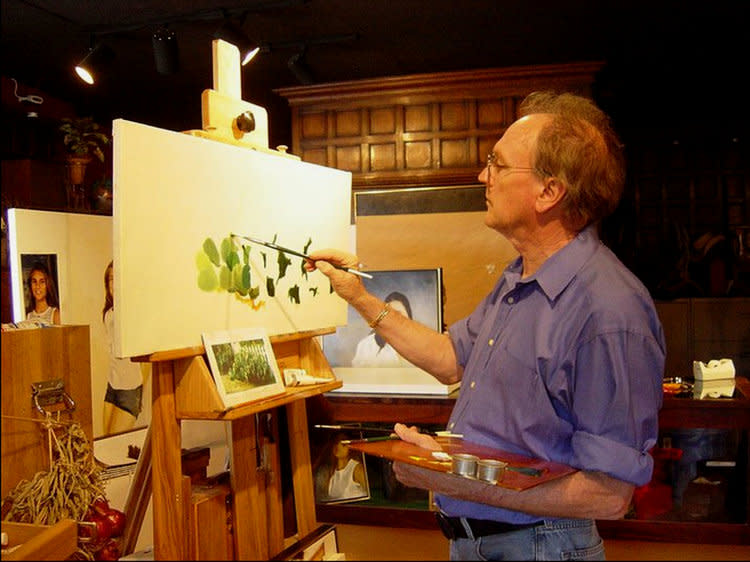 (Jim Sim Benton painting in the Gallery)
In 1999, Bob Hargrove started working for Jim and over the years, Jim apprenticed Bob in jewelry production but also in running a business. In 2018, Bob and his wife, Laura bought the store from Jim and strive to continue the artistry of goldsmithing and are proud to continue the legacy that flourished with Jim.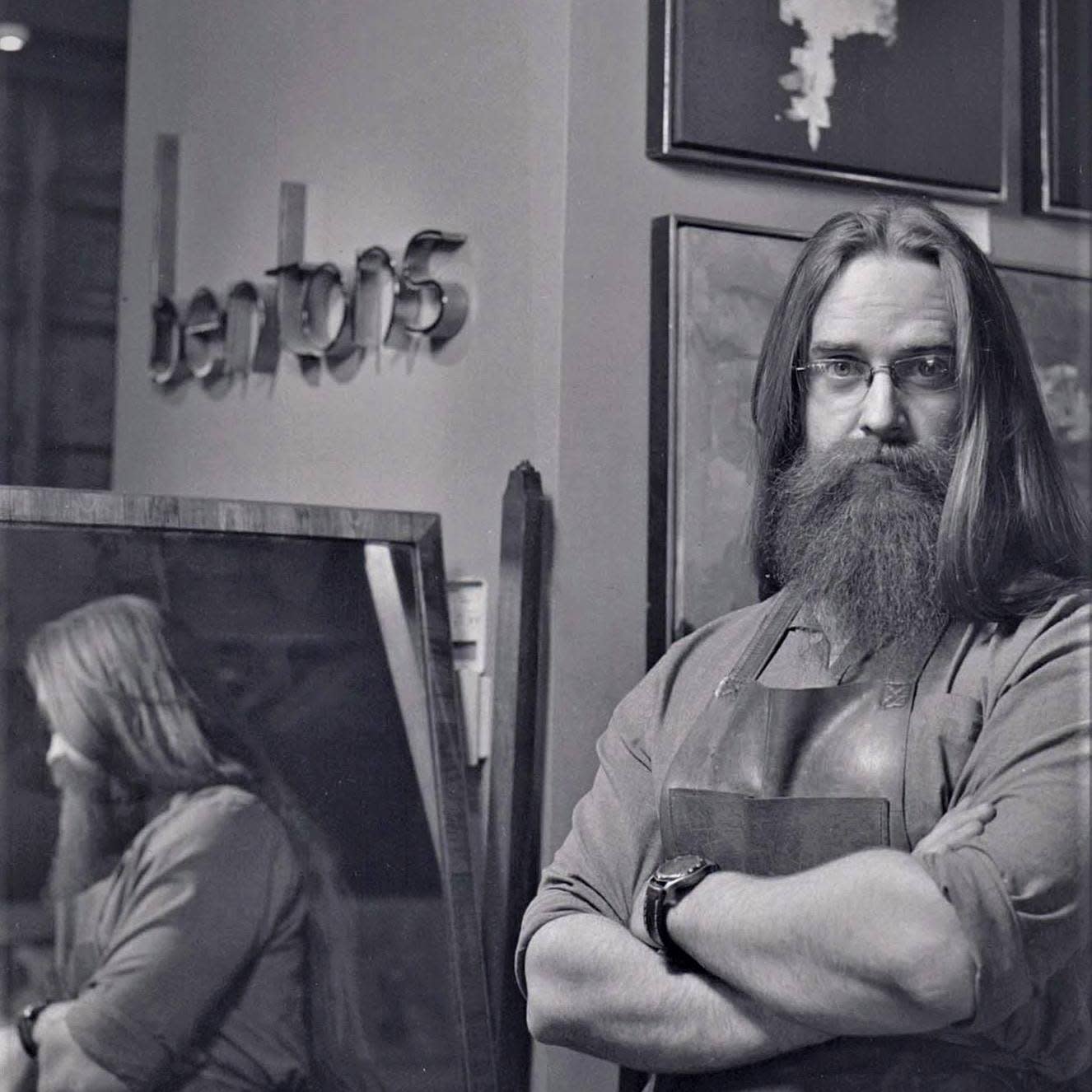 (Photograph of Bob was taken by David S. Hansen)
Bentons has been open in Salado, Texas since 1970 and is the oldest jewelry store as well as one of the longest operating businesses in town. Located on the corner of Main St. and Royal across the street from the historic Stagecoach Restaurant and Shady Villa Inn, Bentons is proud to serve this charming artist community here in the heart of Central Texas!